Details
2021-01-13T00:00:00-05:00
2021-01-14T00:00:00-05:00
Information
Around The Web
Live-streamed performances, resources, and activities we love from around the web, updated regularly.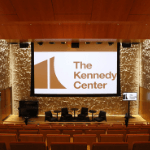 Kennedy Center: Couch Concerts
Launched during the Kennedy Center's temporary closure, this series reached out to the living rooms of talented artists to see them perform their work and help us inspire, grieve, heal, and move forward as a nation. Watch now!