Spartanburg Events Calendar
Find Spartanburg events and things to do, including concerts, art walks, sporting events and nightlife entertainment. Be sure to also check out our outdoors guide for the Upstate and a listing of museums and galleries.
Thursday, September 16, 2021
Call for Entries to the 17th annual Artisphere festival!
Ranked a TOP 10 Fine Art and Fine Craft festival by the Art Fair Sourcebook and #3 out of 20 finalists in USA Today's Reader's Choice Award for Best Art Festival, Artisphere is a signature event on Greenville's busy cultural calendar that draws both locals and art buying tourists to Greenville, SC's dynamic downtown.
A supportive, art-loving community, beautiful setting, notable on-site artist amenities and hospitality, and over 500 volunteers make the Artisphere three-day event an enjoyable experience for exhibiting artists and the public alike.
KEY DEADLINES
October 8, 2021: Deadline to submit application.
December 3, 2021: Artist Notification
January 14, 2022:  Acceptance of Festival Participation and Booth Fees Due
February 25, 2022:  Final Date for Cancellation and Receipt of Refund
May 6-8, 2022:  Festival Dates
LOCATION
The Artisphere outdoor festival takes place in Downtown Greenville, SC. Exhibitor booths are located along Main Street.  Greenville is located among the Blue Ridge Mountains in the northwest corner of South Carolina on I-85 about halfway between Atlanta and Charlotte.
EVENT DATES AND TIMES
Artist Check-In:  Friday, May 6 (6am – 11am)
Festival Hours:  Friday, May 6 (NOON – 8pm)
Saturday, May 7 (10am – 8pm)
Sunday, May 8 (11am – 6pm)
Artist Load-Out:  Sunday, May 8 (6pm – until)
Discount Prices (Sept. 8 – Oct. 12) -SAVE up to 50% SC STATE FAIR
euphoria presented by Lexus
Save the date for euphoria 2020 – the 15th anniversary!
This highly anticipated weekend-long event includes exclusive tasting events, cooking demonstrations and wine seminars, as well as multi-course dinners and live musical performances. Dedicated to excellence, Euphoria features domestic and international wines, celebrity chefs, master sommeliers, and national recording artists.
Founded in 2006 by platinum-selling singer and songwriter Edwin McCain and restaurateur Carl Sobocinski, euphoria educates, entices, enlightens, and entertains.
Every September this long weekend event shines a spotlight on Greenville, South Carolina's thriving Culinary and Arts Communities. Greenville, situated at the foothills of the Blue Ridge Mountains, stands out with its award-winning downtown, vast entertainment options and diverse population.
Supporting the community, proceeds from Euphoria fund Local Boys do Good, the 501 (c)(3) created to benefit local non-profit organizations. euphoria, a weekend destination event, impressed all with its passion for quality and value.
The City of Spartanburg Parks and Recreation department is taking geocaching to an exciting new level. Launching on May 3rd, 2014 is the Hub City Geotrail. This Geotrail will take you around the City of Spartanburg on a high tech adventure and scavenger hunt. Get your GPS ready for the kick off at this year's Spring Fling. There will be a limited edition, trackable geocoin for participants that complete the trail passport.
To redeem your Geocoin you can hand deliver your completed passport to our Park, Recreation and Special Events office located at 100 North Liberty Street in Spratnaburg. (Our office is above the Sparta Passenger Center) PLease keep in mind that our office is open Monday – Friday and closed on holidays.
You can also mail your complete passport to:
Parks, Recreation & Special Events PO Box 1749 Spartanburg, SC 29304
Please make sure if you mail your passport in that you include your complete mailing address!
To learn more about geochaching follow the link below.
Hughes Investments Elevate Upstate Vibrancy Grant Program
Applications Deadline is September 17!
After not awarding the Hughes Investments Elevate Upstate Grants in 2020 due to the pandemic, we are delighted to announce that the grants program is open again in 2021. Since 2013, this program has awarded nearly $100,000 in funds to 30 local communities to fund community vibrancy initiatives.
Thanks to Hughes Investments for their generous support of these community vibrancy initiatives throughout the Upstate!
Nantahala River Rafting Fully Guided
A guided whitewater rafting trip is one of the best ways to experience the Nantahala Gorge. The crystal-clear Nantahala River is the perfect family-friendly river where experienced river guides will help you navigate through splashy Class II-III rapids and bouncy waves, with occasional calmer waters where you can enjoy the spectacular mountain scenery. The fully guided rafting trip the most popular adventure at NOC, with thousands of families returning year after year.
Orgullo Hispano – 30 Days of Hispanic Heritage Nominate your favorite Hispanic-owned business today!
Nominations are now open for 2021
ORGULLO HISPANO
The Hispanic Alliance will be presenting 30 Days of Orgullo Hispano for the third year in a row. This year, Orgullo Hispano is featuring one outstanding business of the local Hispanic community per day on our social media channels and website. We need your participation to discover all our Orgullo Hispanos!
Businesses to consider will be Hispanic owned businesses in the Upstate.  We want to highlight businesses that have started from the ground-up in Greenville such as the food industry, health, fitness, automotive, etc.
NOMINATE A BUSINESS TODAY USING THE FORM BELOW
Follow Hispanic Alliance on Instagram @HispanicAllianceSC to see the stories as they are featured.
Vic Bailey Subaru Bike Park
The Vic Bailey Subaru Bike Park is a community collaboration located off the Mary Black Foundation Rail Trail behind the Flock Shop in Spartanburg, SC. The park includes bicycle features like the wood and dirt flow trails which take mountain bikers on a roller coaster experience with little pedaling and braking necessary. The park was made to suit all skill levels, built with progressive features so you can start small and advance at your own pace.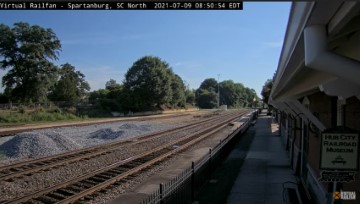 VIRTUAL RAILFAN is live from the Hub City RR Museum in Spartanburg.
The Virtual Railfan cameras were installed on Tuesday, July 6th at the Hub City Railroad Museum. There is one camera looking north and one looking south. The Hub City RR Museum wants to thank the City of Spartanburg for allowing us to install the cameras, and to Virtual Railfan for the install. We already have seen over 300 railfans at one time watching the video feed.
Links to live feeds:
[North Camera feed]
[South Camera feed]
Wings of the City Art Exhibit
Local news has shared several recent stories about a petition to remove the Wings of the City exhibit. Art can create many different reactions and emotions in viewers, and Hispanic Alliance respects the right to both share these impressions and to be civically active in the community.
We also want to reassure the community that the vast majority of responses to this exhibit have been overwhelmingly positive. Many are full of pride to have a world-renowned artist, and the accompanying tourism, brought to our home. Please read a joint statement from the City of Greenville and Hispanic Alliance regarding the City's support for Wings of the City, as well as the real intentions behind welcoming this art.
On a personal note, Hispanic Alliance has been deeply touched by the supportive messages and generous donations of those seeking to preserve this art for everyone. We encourage you to see these impressive sculptures in-person! Please visit 
WingsofGVL.com 
to learn more, and don't forget to use the hashtags #WingsofGVL, #AlasdeGVL, and #WingsoftheCity.
Please DONATE BLOOD as soon as possible! Historically Low Supply
BLOOD DONORS NEEDED NOW
The local blood supply is now critically low after months of historically low blood donor turnout. This community is inching dangerously close to a blood shortage. Please DONATE BLOOD as soon as possible!
Sharing Life. Saving Lives. Donate Blood
We are Spartanburg's Community Blood Center.
We're proud to call Spartanburg home. Our dedicated staff work and live in the area, just like you. Whether you're here for the growing industrial scene or quick access to the mountains, we're glad you're here to help save the lives of your neighbors.
You could probably use a little peace, and every Blood Connection center offers that. Clean, spacious, and comfortable, a center getaway may be exactly what you need…it's exactly what 3 blood recipients need too.
Children's Fountain at RiverPlace
CHILDREN'S FOUNTAIN
Located at RiverPlace, this railroad-themed splash fountain is a popular spot to cool off in the summer months. Hours of operation are 8 a.m. to 10 p.m. daily, from April 1 to October 31.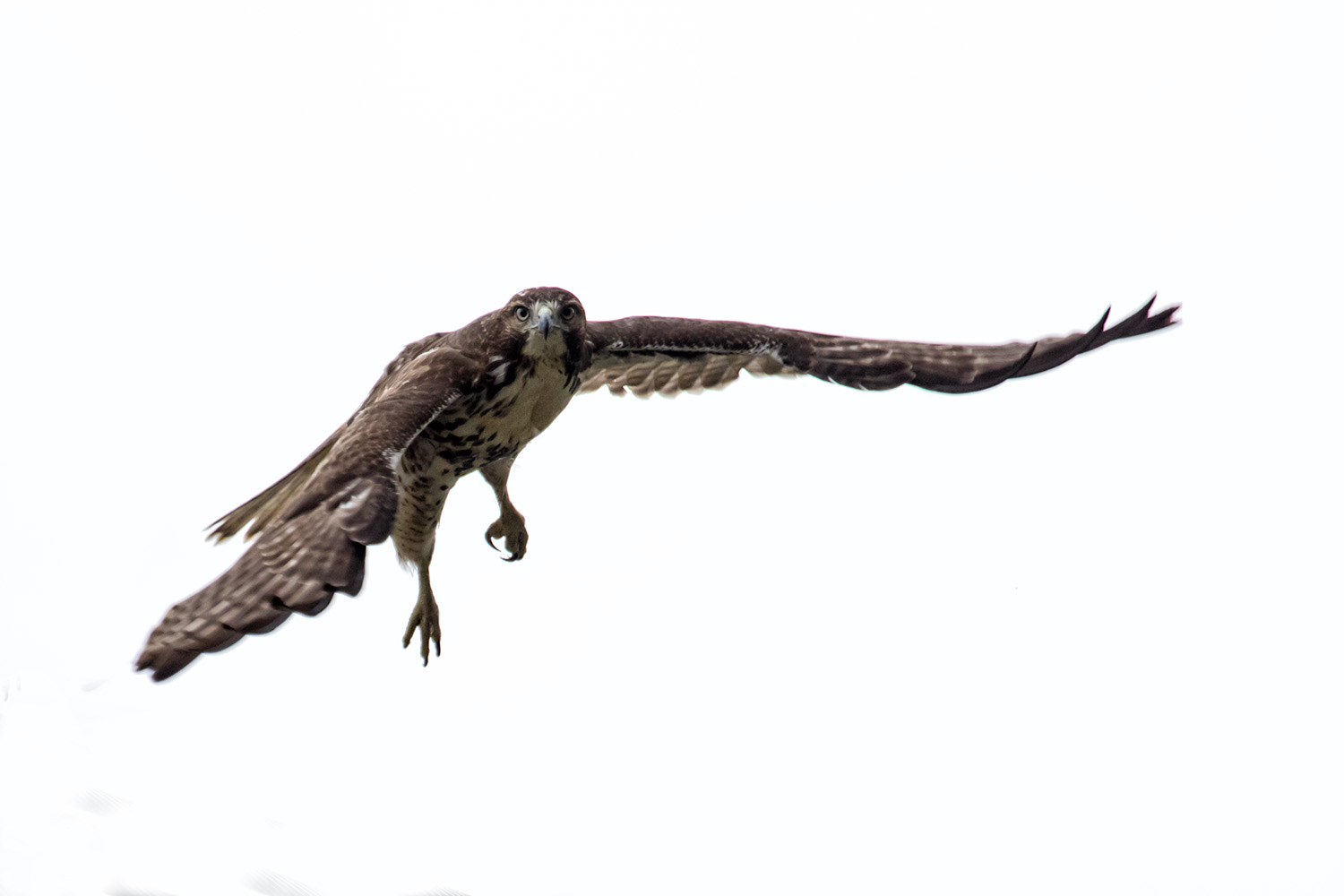 All throughout September, guests are invited to join the mountain's naturalists as they count and celebrate the annual spectacle of the fall raptor migration. Participants can meet daily across the Mile High Swinging Bridge on Linville Peak, weather permitting.
Wild Art Sculpture Showcase
The North Carolina Arboretum is going wild for art and nature in 2021 with Wild Art! On view April 1 through September 26, this outdoor sculpture exhibition features works by 17 local and national artists drawing inspiration from the natural environment. Situated throughout the Arboretum's spacious, open-air gardens, the show offers guests a doorway into the wild world from the comfort and safety of cultivated landscapes transformed by art.
The 18 sculptures on display represent a variety of approaches to the theme of "wild art," from the literal to the abstract, and are crafted from a diverse array of materials that will delight and inspire. Let your imagination take you on a wild journey into the world of plants and animals near and far with Wild Art at The North Carolina Arboretum.
The exhibit is available to all guests during normal Arboretum hours, and there is no admission cost to view the sculptures beyond our usual parking fee of $16 per personal vehicle.

Included with admission
Our fun-for-all-ages botanical model train displays invite you to experience our grounds in an engaging new way. Located in the Conservatory in the Walled Garden, the displays feature replicas of structures connected with Biltmore and its founder George Vanderbilt. Each beautifully executed piece was handcrafted from such natural elements as leaves, bark, and twigs.
In compliance with state and local mandates related to COVID-19, all guests must enter the Conservatory via the ADA entrance in the back and follow a one-way route.
Biltmore: Stickwork by Patrick Dougherty
Included with admission
A unique-to-Biltmore, large-scale outdoor sculpture will be crafted and installed in Antler Hill Village this spring by Patrick Dougherty. Over the last three decades, this internationally-acclaimed artist has combined his carpentry skills and love of nature to build over 300 of these wondrous works, captivating the hearts and imaginations of viewers worldwide.
Image: Close Ties (2006) Scottish Basketmakers Circle, Dingwall, Scotland. Photo: Fin Macrae
NOTE: This is an example of Patrick Dougherty's work; the artist will create Biltmore's unique structure in Antler Hill Village this spring.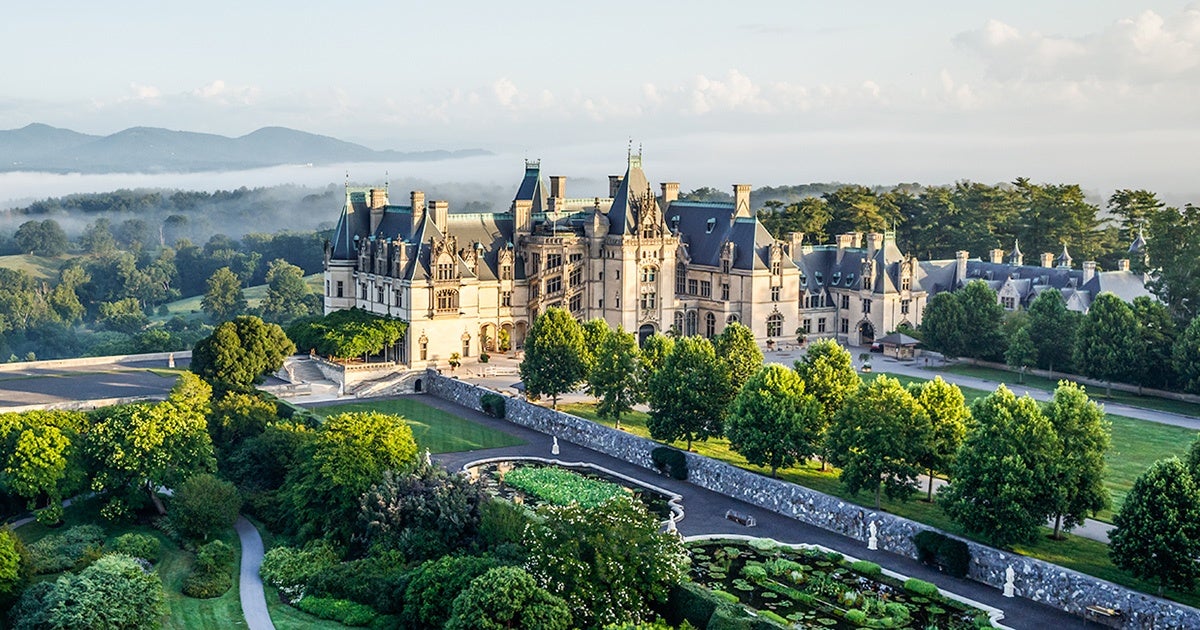 Summer at Biltmore offers an abundance of opportunities to explore our 8,000-acre Blue Ridge Mountain backyard and create the kind of memories that last a lifetime. Wander through historic gardens, along winding trails, and within the spacious halls of America's Largest Home®. Enjoy extraordinary experiences and peace of mind in one spectacular setting: only at Biltmore.
Greenville Parks + Rec Afterschool Program
The Study Buddies Afterschool program is offered at four community centers throughout Greenville. The program runs Monday through Friday from 2:30-6 p.m. Participants will receive homework assistance, life skills development, recreational activities, educational projects, and much more. A healthy meal is provided daily for each participant. This program is open to students in K through 8th grade.
Registration is currently open for city of Greenville residents. 
Participants in the Study Buddies Afterschool program  will receive homework assistance, life skills development, recreational activities, educational projects, and much more. A healthy meal is provided daily. This program is open to students in 5K through 8th grade.
We are committed to providing our students a safe, enriching, and healthy afterschool experience. View Afterschool Health and Wellness Policy (PDF)
Dates: August 17, 2021 – June 1, 2022                                                         *Program does not run when there is no school for holidays, half days, teacher work days, vacations, or snow days (following Greenville County School calendar).
Time: 2:30 p.m. until 6:00 p.m.
Fees:  $585 for City Residents
Discounts for families registering two or more children. Payment plan available in 9 installments with the first initial payment due upon registration.
Financial Assistance: City of Greenville residents with documented financial need will automatically qualify for a reduced fee after school program. Qualified participants must complete the application and submit all required documentation to be eligible for the reduced fee. Financial aid will automatically be added to the participants online account after their application and documentation has been approved. Applications are available online (see below under documents) or in person at David Hellams Community Center or Bobby Pearse Community Center.
Financial assistance rates are $270 for the year. Sibling discounts do not apply to financial assistance rates.
Locations:
Bobby Pearse Community Center (FULL)

Elementary: Stone Academy
Middle: League Middle

David Hellams Community Center

Elementary: East North Street
Middle: Greenville Middle

Nicholtown Community Center

Elementary: Lake Forest
Middle: Northwood Middle

West Greenville Community Center

Elementary: AJ Whittenberg (transportation will be provided)
Middle: League
Legacy Charter School also provides transportation to the Center
Bussing Directly From The School To The Community Center: The City of Greenville DOES NOT provide transportation from the school to the afterschool site. Parents are responsible for arranging school bus transportation and also letting the school know that their child will be attending this afterschool program.
GENERAL INFORMATION
Refunds are not available after the first week of the program.
Prior to August 17, Parent/Guardian must submit all completed parent consent forms.
DOCUMENTS
Financial Assistance Application Form
Checkers postponed for COVID-19
You're not the only who doesn't have someone to play checkers with – Now you do!
CC Woodson Community Center 210 Bomar Avenue 864-596-3710