Spartanburg Events Calendar
Event Cancellations Due to Coronavirus
Several upcoming events have been canceled or postponed due to concerns about the new coronavirus (COVID-19). Events listed on this page may be outdated, so please visit the event website or contact the event organizer for the latest information.
Event organizers can contact us to update their event's information.
Find Spartanburg events and things to do, including concerts, art walks, sporting events and nightlife entertainment. Be sure to also check out our outdoors guide for the Upstate and a listing of museums and galleries.
Saturday, April 4, 2020
"Learn to Love the River" email series with River Link
From all of us here at RiverLink, we hope that you and your loved ones are staying safe and healthy during this difficult time. COVID-19 has greatly impacted all of our lives, and our education and volunteer programs are no exception. During this time of social distancing we are working on creative ways to continue to connect our community to the river we all love so much.
While we can no longer host lessons in the schools or volunteer service days, we're excited to share our weekly "Learn to Love the River" email series with you!
Each week we will send email(s) with:
Educational resources to learn about river ecosystems.
Fun river related activities to do with kids at home.
Inspirational poems, stories and videos about the river.
And more!
We know that this is a tough time for many people, and we hope that the river can provide some much needed hope and distraction from all the craziness in the world. Even though we're stuck at home, we're extremely grateful for our beautiful natural resources and the communities that help protect them.
#EarthMonth2020 #BackyardChallenge with SAHC
Keep it fun while following social (physical) distancing recommendations! Join us in taking the #BackyardChallenge to celebrate #EarthMonth2020 in your own backyard. How have you been enjoying time outdoors? Check out the gallery below to see ways SAHC staff have been getting fresh air while sticking close to home. Share your own and tag us on social media. #BackyardChallenge #EarthMonth2020 #MyAppalachia #SAHC
All Children's Meals Free at Farm Fresh Fast!
With the closing of SC schools, we worry about the children who rely on school to get hot meals. So that being said, starting 3/16, all children meals are FREE to whomever needs food, no questions asked. We have our farmers @sharonhillfarm donating chickens and @trailplacefarmssc donating beef to help! Anyone wanting to donate time, money or product please contact us through messenger or call Jonathan at the restaurant. It's time to do the right thing so lets band together and feed some children! Please SHARE to get the word out!
American Farmland Trust Farmer Relief Fund Application deadline: April 23, 2020
AFT's Farmer Relief Fund will award farmers with cash grants of up to $1,000 each to help them weather the current storm of market disruptions caused by the coronavirus crisis.
Initially, eligible applicants include any small and mid-size direct-market producers. These are defined as producers with annual gross revenue of between $10,000 and $1 million from sales at farmers markets and/or direct sales to restaurants, caterers, schools, stores, or makers who use farm products as inputs.
The application (linked to below in both English and Spanish) is simple and easy to complete but includes sufficient detail to ensure AFT is awarding producers that have the greatest needs. Applicants will be asked to estimate their financial loss.
AFT envisions an initial application round extending until April 23, with grants beginning to be made by May 1.
https://farmland.org/farmer-relief-fund/?eType=EmailBlastContent&eId=637ece80-2dc9-49d1-9afb-6b97c772e470&utm_source=newsletter&utm_medium=email&utm_content=Apply%20Here&utm_campaign=March%202020%20Newsletter
COVID-19: Health and Safety Changes
Buncombe County is Currently Under a "Stay Home, Stay Safe" Order
In accordance with this order, Biltmore will temporarily close all guest experiences, including both of our hotel properties and access to our gardens and grounds, effective Thursday, March 26, 2020 at 5 p.m. Re-opening to be announced at a later date.
Rest assured we will continue to monitor updates from the CDC, NC Department of Health and Human Services, and Buncombe County Health and Human Services and evaluate how to best move forward in the days ahead. Please continue to consult this page for updates.
The health and safety of our guests and employees is our collective focus right now, and we look forward to welcoming you to the estate when we reopen.
VISIT WEB SITE FOR REFUND INFORMATION: https://www.biltmore.com/coronavirus-covid-19-update/
Brass Monkey Photography Free Online Classes
Hi everyone! I hope that you are staying safe (and sane) in this unprecedented time? I'd like to offer a FREE online class, (absolutely no catch) on getting the most out of your camera.
Do you have a digital camera that you only use in Automatic mode and would like to get more out of it? Have you ever wondered what the different settings are and how they could help you when taking portraits or landscape photographs?
I'd like to set up a few beginner sessions to go over the basics. I will create 60-90 minute segments (via video link) and will look at:
– Aperture
– ISO
– Shutter Speed
– How different lenses impact your photo
– And many more topics
They'll be in bite size chunks that are more manageable and give you an opportunity to review your notes prior to the next class. The class will be interactive at points too – it's not just me talking to you via a pre-recorded message. Let's have some fun together and have you using your camera more this spring/summer!
Respond below and let me know. Please RSVP within 24 hours of the start of each class.
Thanks!
Natasha
Charter Free Access: 60 Days Spectrum Broadband/Wi-Fi New K-12 and College Student 
https://corporate.charter.com/newsroom/charter-to-offer-free-access-to-spectrum-broadband-and-wifi-for-60-days-for-new-K12-and-college-student-households-and-more
In the coming weeks, many Americans will be affected either directly or indirectly by COVID-19 and Charter is focused on serving and supporting our 29 million customers. Americans rely on high speed broadband in nearly every aspect of their lives and Charter is committed to ensuring our customers maintain reliable access to the online resources and information they want and need. To ease the strain in this challenging time, beginning Monday, March 16, Charter commits to the following for 60 days:
Charter will offer free Spectrum broadband and Wi-Fi access for 60 days to households with K-12 and/or college students who do not already have a Spectrum broadband subscription and at any service level up to 100 Mbps. To enroll call 1-844-488-8395. Installation fees will be waived for new student households.
Charter will partner with school districts to ensure local communities are aware of these tools to help students learn remotely. Charter will continue to offer Spectrum Internet Assist, high speed broadband program to eligible low-income households delivering speeds of 30 Mbps.
Charter will open its Wi-Fi hotspots across our footprint for public use.
Spectrum does not have data caps or hidden fees.
As the country works collaboratively to contain this pandemic, broadband internet access will be increasingly essential to ensuring that people across the country are able to learn and work remotely, that businesses can continue to serve customers, and that Americans stay connected and engaged with family and friends.
Charter's advanced communications network will ensure our more than 29 million customers – including government offices, first responders, health care facilities, and businesses – across 41 states maintain the connectivity they rely on. The network is built to sustain maximum capacity during peak usage which is typically in the evenings, so a surge during the day would be well within the network's capabilities to manage. Charter will continue to closely monitor this dynamic situation, and is well-prepared to continue delivering reliable connectivity. Charter has extensive business and workforce continuity plans in place that will be adjusted as needed to best serve all our customers and employees.
Educational Programs on ETV's Main Channel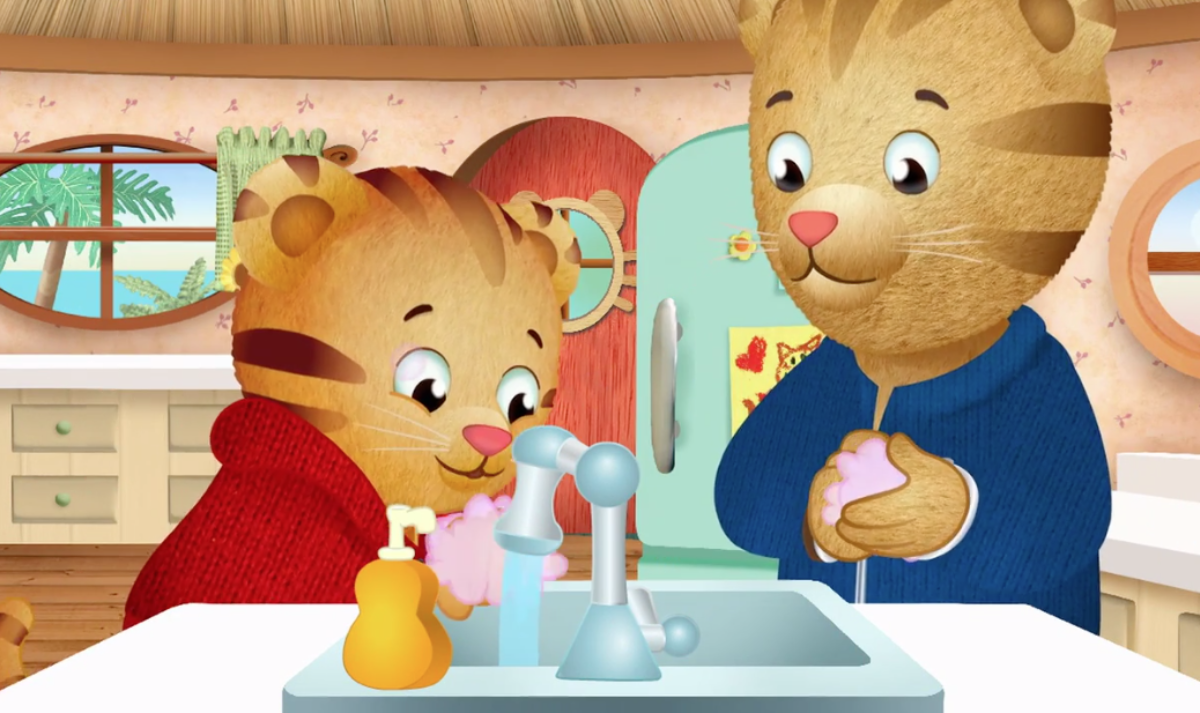 Beginning Tuesday, March 24, SCETV will modify regularly scheduled programming for three days each week to offer specific pre-K – 12 resources between the hours of 8 a.m. and 6 p.m (see schedule below). The three days selected may vary from week to week. Program modifications will take place throughout the duration of school closures and will address a wide variety of content areas. Educators and parents will have access to supplemental lesson plans and curriculum materials to facilitate meaningful use of the content.
Educator Resources (PreK-12) from SCETV and PBS
eLearning Support Resources
A comprehensive collection of free resources to support online learning. The site includes information by grade level and subject area. Learn about downloadable resources. The site also includes information to support remote professional development for educators.
KnowItAll.org
A free online collection of original and engaging educational resources designed specifically for classroom use. The site includes nearly 9,000 multimedia resources to include mobile-friendly videos, audio resources, photo galleries, and interactives.
LearningWhy.org
FREE K-12 Project-Based and One-to-One lessons vetted and editable to meet your needs.
PBS LearningMedia
FREE standards-aligned videos, interactives, lesson plans aligned to PBS and ETV content.
ETV/PBS Content Crosswalk (forthcoming)
Crosswalk of PBS and ETV programming to curriculum content areas.
eLearning Videos Roper Mountain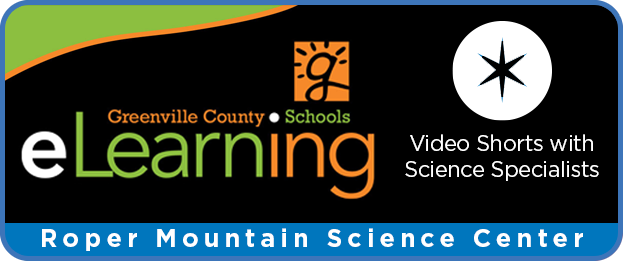 https://www.ropermountain.org/main.asp?titleid=elearning
Employment and Workforce COVID-19 South Carolina Government Information
https://dew.sc.gov/covid-hub
Due to the influx of unemployment claims being filed, the national system known as ICON hub, which all states use to validate social security numbers on claims in real time, is being overwhelmed with validation requests. We are required to validate social security numbers to avoid fraud and prevent identity theft. The ICON hub team is aware of this unusual issue and is working to expand their database capacity.  
In South Carolina, we are getting two different Social Security related questions:
First: The social security number field keeps you from filing a claim and states that the number is invalid and will not let you proceed to the next screen.
If you are getting this message, that is the validation delay mentioned above. We are asking folks to try to apply during an off-peak time. The validation of the social security number is done in REAL time, so that means as you are attempting to file, there are A LOT of people nationwide doing the same exact thing. We understand this has been an issue for a lot of people and as we get more information on progress, we will communicate that out.
Second: Once you have filed a claim, received a confirmation number and returned to the portal, your dashboard may show a pending Social Security Number Validation issue or a pending Separation issue.
These issues will be handled by our agency staff. No action is needed on your end. And if additional information is needed, a representative will contact you directly. There is no need to speak to an agent regarding these issues.
EPA RESPONSE TO CORONAVIRUS (COVID-19).

EPA's Coronavirus website provides key EPA resources and links to additional information about the coronavirus disease (COVID-19). Read the most up-to-date information about EPA actions, disinfectants, drinking water and waste water, and other resources.
https://www.epa.gov/coronavirus

Disinfectants that meet EPA's criteria for use against coronavirus (SARS-CoV-2). When purchasing a disinfectant product, check if its EPA registration number is included on this list. If it is, you have a match and the product can be used against SARS-CoV-2.

Information on drinking water and wastewater. The COVID-19 virus has not been detected in drinking-water supplies. Based on current evidence, the risk to water supplies is low.

Resources related to COVID-19 in other languages:
Fantastic Fungi Film Sofa Cinema Grail Moviehouse
As we enter into an even vaster understanding of just how interdependent we are and how fast something travels between us all, we can appreciate the power of our interconnectedness. This can be seen in the thousands of cases in which a virus has impacted so much of our lives from travel, business, wellness and gatherings.
Fantastic Fungi is all about our interconnectedness and the common issues that we face as a species. We know that our biggest defense from these viruses is our own sense of wellbeing, our own immunity and the ability to live from a place of health and wellness both individually and collectively.
Fantastic Fungi Day:
More Global Than Ever
Watch Fantastic Fungi… At Home!
The messages of this film could not be any timelier, from the need to reconnect and understand the intelligence of nature, to partnering with fungi and our natural world to shift our consciousness. How prepared are we to face the pressing issues we have in our world?
We are facing a serious challenge, yet like the mycelium network we are adaptable. As a response to the worldwide pandemic of the coronavirus, we ask each community to take responsibility for establishing the best practice for them. We also know that we need to respond as mycelium and provide innovative ways of addressing these new challenges.
Join Us From The Safety of Wherever You Are.
In response to the Coronavirus we have decided to expand our reach and open the gates to the ever expanding movement of this film and provide an opportunity to people all around the world, no matter where you are located, to participate in Fantastic Fungi Day! Yes, we are creating an opportunity for everyone, wherever you are to view the film as well as tune into the post-screening Q&A. We have the ability to shift the way we are living in this world. Now is the time to tap into nature's intelligence and come together as a worldwide audience seeking connection, hope and solutions.
With love and gratitude,
Louie, Paul and the FF Team
Farmers Emergency Fund:
For four years we distributed a book scholarship to a child or a grandchild of a farmer majoring in agricultural sciences. However, in 2019, we converted the scholarship fund to an emergency farmers fund due to the overwhelming need of small farmers. The fund covers immediate emergency expenses related to the farm operation and daily necessities. We give special preference to aging farmers in need but are open to providing assistance to young farmers as well. As we did with the past scholarship fund, the farmer's fund is dedicated to the Honorable J. Richmond Pearson, the first Black Circuit Judge appointed to the Court in Jefferson County (Birmingham), Alabama. Judge Pearson was one of a group of Black lawyers to represent Martin Luther King Jr. and other protester's jailed during various Civil Rights Movement demonstrations. Judge Pearson's purpose in life was to improve the lives of the under-served, which is in alignment was F.A.R.M.S. mission. Special thanks to the Pearson family. If you are a farmer in need please complete the form. We only provide assistance to small farmer's who operate less than 500 acres, have limited resources and reside in the US.
Greenpeace Action Calls Online Activism
Last night, over 350 people joined our volunteer call "Activism in a Disrupted World". That's one of the biggest volunteer calls we have seen in a long time — showing how many of us need community and action right now.  We spoke about the challenge, opportunity, and choice we're facing right now and what's next for the Greenpeace volunteer community.  I know for me, between the sense of community I felt and the opportunity to take action — that was something I really needed last night.
These are unprecedented times. The legislation being passed right now and the effects COVID-19 will have on our communities will permanently change our world. It feels like there is so much happening that we can't control — but we can still create change and protect so much of what's important. In fact, it's often in times of disruption that what was once impossible becomes possible. Now more than ever, we need to be coming together (virtually) and taking action.
That is why we are launching a series of Greenpeace Action Calls. We want to make sure you have what you need to continue your activism — even from home. So we'll be holding volunteer calls, trainings, and actions every week for you to join. We're starting with Take Action Tuesday — a place to come together, learn together, and take action together.
Sign up today and get updates on calls like Take Action Tuesday!
WHAT: Get updates on Greenpeace's Volunteer Action Calls
WHEN: The first call is on Tuesday, March 31 — then other calls throughout the month of April
WHERE: Join from home — from your computer or phone!
HOW: Sign up for alerts and to see the call calendar!
Take Action Tuesdays is a virtual volunteer call where we will take action collectively (and remotely) while also connecting and supporting one another during this time. It is critical that we support one another and continue the fight for a more just and livable future. Next week we will hear from campaigners about where we are with Congress and the unprecedented legislation that is on the table. We'll learn how to make an effective call to congress and then try it out together — and debrief how it went. If you are looking for ways to take action right now — or just to see a few more faces in your day — this is the call for you.
By signing up for these calls, you will be connected with a community committed to building each other up and taking action during this time. We'll update you on when calls are happening and ways to continue to take action. RSVP for next week's calls today.
Greer Relief and How you can help
Our neighbors are rapidly losing their jobs and finding themselves in need for the first time ever. Waitresses let go without notice, manufacturers shutting down, and doctors' offices closing, even putting some nurses out of work. These are the stories coming in our door every day
What can you do?
Our most immediate needs are financial donations and food donations. That support will feed a family today. It will help our case manager answer the multiplying crises. At Greer Relief, we believe in the power of neighbors helping neighbors. Of one hand helping another. Of one hand reaching for another. Of what happens when two hands join together to get things done. And what can happen when an entire community of hands unites to collaborate, support, empower, and inspire one another.
Donate Supplies
Our food pantry exists to give nonperishable food and household items to Greer area residents facing difficult circumstances. We gratefully accept drop-off donations during our office hours and encourage food or item drives as well.
Items may be dropped off at our office Monday – Friday, between 8:30am and 5:00pm
Call 848-5356 / email us if you need a donation pick up.
Growing Food Organic Growers School Online Resources
Get Growing!
Thankfully during this time of social distancing, we don't need to distance from the garden or farm. Here are some resources to help:
Hickory Nut Gap Farm Update Online Orders and Store Hours
A Few Farm Store Updates…
Moving forward, our hours will be Wednesday – Sunday, 1pm – 4pm.
We will be accepting orders via online only. https://www.hickorynutgap.com/product-category/home-delivery/?utm_source=Farm+General+Interest&utm_campaign=ad50dba514-EMAIL_CAMPAIGN_2020_03_25_12_35&utm_medium=email&utm_term=0_c6a6d890c6-ad50dba514-34117913 We will not be accepting orders over the phone.
Orders placed after 7am will be available for pickup the following business day.
We are shipping orders and also offering drive-through pickup from the Farm Store.
The deli and kitchen will be closed until further notice.
How to Buy Local While Social Distancing: On-Farm Pickups and More
Many farms across North and South Carolina have added on-farm pickups, home delivery & online pre-orders to accommodate for social distancing in light of the COVID-19 outbreak. Please see the listings below for more information, and check out our interactive Google Map for farm locations near you!
Are you a farmer interested in being listed? Email [email protected]
Please:
DO NOT show up at farms without prior permission.
Follow specific instructions provided by each farm.
Stay home if you are feeling ill.
Information for Early Learning Parents and Caregivers from SCETV and PBS
Bright by Text
Free local messages to keep caregivers and parents informed and prepared. Text 
SCETV
 to 
274448
 today!
Searchable by Age and Skills
PBS Parents
New weekday newsletter with activities and tips to help kids play and learn at home!