Concerts and Live Music
Check out the most comprehensive list of live music events happening in Spartanburg today and every day with Spartanburg.com's live music event calendar.
Thursday, February 27, 2020
Music Bingo at The Flat Spartanburg (Spartanburg, SC)
Come join us for an amazing night of music, prizes, and drink specials. It's Music Bingo at The Flat Spartanburg. Test your music knowledge and compete against your friends and other patrons. It's easy to play, and everyone is welcome! We'll see you there!
https://www.facebook.com/events/610468289358518/?event_time_id=610468462691834
Friday, February 28, 2020
EmPOWERing Mountain Food Systems: food and farm help/resources in WNC
Patron Production Preference Survey Flat Rock Playhouse
Hello Flat Rock Playhouse Patrons, Donors, Friends, and all-around 'Peeps!'
Please take a few minutes to take the survey and help us as we begin planning for the 2021 season and beyond.  We've listed a pretty large range of shows because we want to know what you're interested in seeing on the stage.  Please choose your TOP 10 favorites in each category; Musicals and Plays. You will also have the opportunity to write in a title or author that may not otherwise be listed.  Please only choose ten of each so we can narrow down your preferences.
As an added note, we endeavor to give you exactly what your heart most desires.  That said, there are many factors that go into selecting shows.  Are the rights available? Can we afford to produce it properly? Does it align with our Union obligations?  These questions and many more are all part of the process and influence what productions we select.  It's important to everyone at Flat Rock Playhouse that we deliver as much of what the audience desires as we can whenever we can.
Thank you for taking a few minutes to share your preferences with us.  We are hugely grateful for the insight!
Sincerely,
The Artistic Team
Flat Rock Playhouse
Remember your loved ones in the Month of Love! Once again in the month of February, Hatcher Garden and Woodland Preserve invites you to celebrate the month of love by sponsoring the gift of a hand decorated valentine to be displayed throughout the garden in memory or in honor of a loved one. These laminated valentines will be hand decorated by the children at The Anchor House, Hope Center for Children. In addition, a Valentine acknowledgement card will be sent to the person being honored or the family of the person that it is being remembered. Proceeds benefit the children of The Anchor House as well as Hatcher Garden. Click the button below to sponsor a valentine.
Burntyard Vineyards Wine Tastings
Burntyard Vineyards Wine Tastings
Wine Tastings Sunday – Thursday 12-6pm
Winery Tours 2 pm Daily
2695 Sugarloaf Rd. Hendersonville, NC 28792
Healthy Beginnings WNC Farmers Market
Healthy Beginnings – February 28 at noon to 2:30. AdventHealth and WNC Farmers Market are teaming up to promote healthy habits. Blood pressure and body mass index screenings will be available and AdventHealth dieticians will prepare samples of healthy recipes using WNC Farmers Market ingredients.
Lunch with Upstate International ExPats Group
Calling all retired/semi-retired expats living in the Upstate … we want you (members, spouses and significant others) to join us. Come and connect with fellow expats and share information about current and cultural events in the Upstate.
We plan to meet for lunch and conversation every 4th Friday of the month at Roost from February through June. Roost offers a lovely lunch buffet for $9.95 that includes salad, soup and flatbread pizza buffet, or you can always order a la carte. We look forward to meeting you.
Please RSVP by emailing 
Sandy here
 so she can reserve an appropriate sized table.
The Johnson Collection's TJC Gallery
Our Own Work, Our Own Way
Feb 5, 2020 – Apr 17, 2020
Parallel to the broader battle early twentieth-century American women waged to overturn the socio-political constraints historically prescribed by men and law, female artists of the era struggled to earn access to and acclaim in the country's cultural arena. Working in a region that trailed the national arc toward gender equality, Southern women artists routinely encountered resistance in their quest to gain parity, especially when their mode of expression was modern in style or subject.
First Pitch Invitational Day 1 Baseball
South Carolina High School League Basketball Championship
unnatural history
The works in Unnatural History are portals backwards or forwards (or sometimes both at once) in geologic time, offering visions from before, after, and during the tenancy of humankind. Dioramas of cast resin depicting bizarre plants and animate slime suggest a post-human period wherein nature reclaims the planet. Artificial geodes made of oil paint, latex, foam, and soil transport viewers into a distant future where industrial waste has become fossil evidence of human activity. Abstract wall sculptures use motor and crude oil as raw material in the depiction of the vast, intricate industrial landscapes of the near future, while wooden mosaics made of materials salvaged from hurricane-affected cities and reconstructed glass objects found on beaches suggest a possible utopian remedy to decline, decay, and disintegration. Overall, the exhibition underscores and illustrates the many ways in which the technological processes of mass mining, manufacturing, resource extraction, and large-scale industrial agriculture have altered not only the present, but also the future history of our planet.
​
For more information, contact our Exhibitions Coordinator + Designer, Ashleigh Shuler, at 864.582.7616 x 254 or email [email protected].
​
​This exhibition is generously sponsored by Bagwell Fence, SantoLubes, Kerin Hannah, Margaret + George Nixon, Sikanas Family Charitable Fund, and Susu + George Dean Johnson, Jr.
Starry Nights – Cowboy Astronomer at Roper Mountain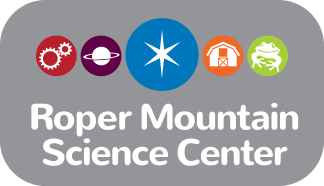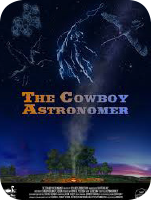 The Cowboy Astronomer is a skillfully woven tapestry of star tales and Native American legends, combined with constellation identification, star-hopping, and astronomy tidbits — all told from the unique viewpoint of a cowboy astronomer who has traveled the world plying his trade and learning the sky along the way.
Recommended for age 4 and above.
The Observatory is open from 8:00pm – 9:15pm.
The first ever All-Female Veteran Quilt of Valor Ceremony
Marchant Real Estate Agent, Celeste Purdie, will be among ten Women Veterans to be awarded with a Quilt of Valor from the Upstate SC Quilt of Valor Foundation.  The mission of the foundation is to cover service members and veterans touched by war with comforting and healing Quilts of Valor.
A Quilt of Valor is the highest award a Veteran or Active Duty member of the Military can receive from a civilian foundation. The Quilt of Valor is uniquely made for each Veteran, so no two quilts are alike. Each quilt takes about 60 to 70 hours to complete and are made with love to provide comfort and healing to the courageous men and women who have bravely and selflessly served our country.
Celeste was selected to receive the quilt by Tamika Rowe, one of Marchant Real Estate's veteran clients who Celeste assisted in purchasing her very first home. Tamika volunteers for the Quilt of Valor Foundation and will be presenting Celeste with her quilt at the ceremony. "Tamika works selflessly for veterans in our area in several volunteer roles and inspired me to get more involved in organizations that support women veterans," says Celeste.
LIVE MUSIC
Every Thursday, Friday & Saturday
Please see our website for more information
6:30 & 10pm
111 Augusta St, Greenville, SC 29601
Murder Mystery Game Night/Dinner Party/International Month Kickoff & Fundraiser
Are YOU the Murderer? The year is 1936 somewhere near the Austrian border.  On a train ride through the Alps, a murder has  been committed and YOU ARE A SUSPECT!  Did the butler do it? Or was it the actress, the professor, or even the detective? Dress in character, play your part and enjoy an authentic Bavarian dinner as you solve the mystery.
Ticket includes an authentic Bavarian buffet, cash bar, and supports Upstate International all while you solve the mystery!
Coming with friends? When you buy your tickets, you can designate who you want at your table; tables seat a maximum of 10 suspects.
(After February 14 the price goes up to $60; or $600 for a Table of 10)
Carolina Revue from Second Stage @ SMA Feat. Remedy 58, Vagabond Crowe, Strange Bird, And More
The Carolina Revue at Second Stage @ SMA will showcase talents of two bands from North Carolina, and 2 bands from South Carolina.
Live Music at The Good Stuff
Good Stuff Presents: Live Music
Madison County's premier family-friendly live music venue serving food, beer, and wine.
Located in downtown Marshall, NC.
38 Baileys Branch Rd, Marshall, NC 28753