Concerts and Live Music
Check out the most comprehensive list of live music events happening in Spartanburg today and every day with Spartanburg.com's live music event calendar.
Wednesday, July 15, 2020
$79 million in CARES Act funding open to Greenville businesses
Greenville County opened the door to $70 million in stimulus funding for Greenville businesses on July 6.
Minority small businesses and public health providers also can apply for grants from respective $5 million and $4 million funding pools.
Eligible companies for the first wave of small business funding include small businesses with up to 50 employees that did not receive Paycheck Protection Program loans, Economic Injury Disaster Loans or Small Business Administration Debt Relief assistance under the Coronavirus Aid, Relief and Economic Security Act, according to a news release.
Grants from the $70 million small business fund will be distributed on a first-come, first-served basis to eligible applicants, and can be used to offset the expense of reopening a small busines while installing public health measures that halt spread of COVID-19, according to the fund website. Expenses can include new equipment, supplies, building or equipment modification and new operation procedures or processes.
Applicants for minority business grants must be at least 51% owned by socially or economically disadvantaged individuals and employ a maximum of 50 people.
Public health grants can be used to help cover expenses for expanded meal delivery, patient care and testing, convalescent care, homeless assistance, food pantries, mental health and drug or alcohol treatment at medical facilities, public health organizations and nonprofits ministering to older adults and vulnerable populations, according to the site.
https://gsabusiness.com/news/banking-finance/78841/?utm_term=%2479%20million%20in%20grants%20open%20to%20Greenville%20businesses&utm_campaign=Greenville%20CARES%20Act%20Business%20Fund%2C%20nonprofit%20reimbursement%20bill%2C%20extended%20tax%20filing%20date&utm_content=email&utm_source=Act-On+Software&utm_medium=email
2020 Minor League Baseball Season Cancelled Over Ongoing COVID-19 Concerns
2020 Minor League Baseball Season Cancelled Over Ongoing COVID-19 Concerns
Drive's 15th Anniversary Season in Downtown Greenville delayed until 2021
The Greenville Drive, in conjunction with Major League Baseball, Minor League Baseball, and the South Atlantic League today announced that the 2020 season has been cancelled due to the continuing COVID-19 pandemic that has swept across the world.
|
The ongoing concern regarding the safety of our community, and Minor League Baseball communities across America – including fans, front office staff, gameday staff, players and coaches – led to this decision.
Minor League Baseball (MiLB) issued the following statement today:
"In light of the current coronavirus outbreak, and after consultation with medical professionals and our partners at Major League Baseball, Minor League Baseball will delay the start of the 2020 Championship Season. We will continue to monitor the developments and will announce additional information about the 2020 season at a later date. We will work with Major League Baseball and our community partners to resume play as soon as it is safe to do so. The health and safety of Minor League Baseball fans, players and executives is our top priority, and our thoughts are with those around the world who have been affected by this outbreak."
Are You Doing the Right Things For You
Scott and Phil talk about going back to work in the office. How do we handle that?  Why are we feeling differently about that? How do do our best to assess the risks? Also, a brief conversation on the transformation of businesses from heroics to systems thinking.
Bonus… We hint at the upcoming availability of a time machine for one of our events you might have missed.
Then we get to a decision framework for getting the important stuff done.  How do we do that? How do we avoid the loops that keep us from getting the most important things done?
We've got some ideas on how you can nudge yourself into new behaviors and change your outcomes.
July 1 – September 7, 2020
Included with Biltmore Admission
Our fun-for-all-ages botanical model train displays invite you to experience our grounds in an engaging new way. Located in Antler Hill Village, the displays feature replicas of train depots from around the country. Each beautifully executed piece was handcrafted from such natural elements as leaves, bark, and twigs.
Digital BMC: past performances by BMC orchestras, faculty, and guest artists

Posted July 2, 2020; originally aired in the 2016 season
https://www.brevardmusic.org/online/digital-bmc/?utm_source=Brevard+Music+Center&utm_campaign=a4740e663a-EMAIL_CAMPAIGN_1_31_2018_COPY_01&utm_medium=email&utm_term=0_b154873bc5-a4740e663a-131688489
Selected past performances by BMC orchestras, faculty, and guest artists on YouTube, SoundCloud, and Open Air Brevard.
Earthskills & Permaculture Immersion
Earn your Permaculture Design Certificate and transform your life! This class meets one 3-day weekend a month, from April-November 2020, at our campus based near Asheville, NC.
Are you ready to…
– Move toward the lifestyle that you yearn for in your bones?
– Dive deep into the world of permaculture and sustainable living?
– Meet like-minded people who share your passion for living close to the Earth?
– Become initiated into the world of Earthskills?
– Learn how to create a food forest?
– Take time out of your life to feed your connection with the Earth?
– Learn to become more self-sufficient?
Then head on over to our website to learn more about our Earthskills & Permaculture Immersion: https://www.wildabundance.net/classes/earthskills-and-permaculture/
Folk Music of North Carolina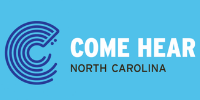 Explore a series of posts to learn how the roots of American music run deep in North Carolina.
Keith's Corner: Keith discusses Strauss's tone poem Don Quixote
Keith discusses Strauss's tone poem Don Quixote and the experience of preparing and performing it with the Brevard Music Center Orchestra and internationally renowned cellist Johannes Moser. The featured recording is from that performance in 2015.

https://www.brevardmusic.org/online/keiths-corner/?utm_source=Brevard+Music+Center&utm_campaign=a4740e663a-EMAIL_CAMPAIGN_1_31_2018_COPY_01&utm_medium=email&utm_term=0_b154873bc5-a4740e663a-131688489
Modern Design Lab Quilt Online Gallery
Exhibition Description
mod·ern | \ˈmä-dərn,
quilt·ing | \ˈkwil-tiŋ
The process of cutting fabric into small pieces, sewing it back together, layering with batting and using thread to hold it all together in in a way that it is considered modern.
This is an invitational Modern Quilt Exhibit organized by a group of seven modern quilters from the greater Greenville area. Each quilter invited another award winning quilter from outside the upstate to participate in the show. The participating Modern Design Lab members and artists include Paige Alexander (Easley, SC), Cheryl Brickey (Greer, SC), Yvonne Fuchs (Tehachapi, CA), Faye Jones (Simpsonville, SC), Valorie Kasten (Williamston, SC), Cindy Lammon (Greenville, SC), and Travis Seward (Greenville, SC). Each of these Modern Design Lab quilters invited another award winning quilter from outside the upstate to participate in the show. The featured guest artists include Jack Edson (Hamburg, NY), Connie Kincius Griner (Burlington, NC), Sylvia Schaefer (Athens, GA), and Michelle Wilkie (Cary, NC).
Stuff The Bus School Supply Drive
UNITED WE FIGHT. UNITED WE WIN.
Many things have changed this year, but one thing that hasn't is United Way of the Piedmont's commitment to providing school supplies to children who need them most.
16,214 children in PK-5 Spartanburg County live in poverty. Even during a "normal" year,  purchasing a full list of school supplies can be out of reach for their families.
Students need our support now more than ever.
JOIN US
We are committed to providing students with backpacks filled with the school supplies they need to be ready for success.
Your donation will make an impact on a child's life right here in our community. Packed backpacks are given directly to school social workers who provide students with the greatest need with the supplies you provided. Supplies go to social workers in all seven Spartanburg County School Districts.
Maximize your impact by providing a "Ready-to-Learn" backpack to a child, full of all of the supplies they need to start school on the right foot.
Summer Theatre Camps: The Spartanburg Little Theatre
IMAGINATION & PLAY (Rising K4-K5)
​ACTOR-IN-TRAINING (Rising 1st-2nd)
​TECHNIQUE & PERFORMANCE (Rising 3rd-6th)
Technique Camps for Rising 3rd-6th
Performance Camps for Rising 3rd-6th
​PERFORMANCE (Rising 5th-12th)
Starting at noon Monday, masks were required inside grocery stores and pharmacies within the City of Spartanburg to help prevent the spread of COVID-19. The ordinance also called for all employees at restaurants and retail stores in the city to wear masks.
Bringing Back the Burg last week announced 
The Mask Challenge
, a partnership with Chapman Cultural Center, to place masks on pieces of public art in Spartanburg. The public is encouraged to place temporary face masks on pre-identified pieces of public art, and businesses can participate by putting masks on privately-owned, visible pieces of art.
From our home to yours: students and faculty share new concerts, living room recitals, and masterclasses.
Enjoy our inaugural Virtual Living Room Concert. BMC violin faculty member Benjamin Sung discusses and performs Eugène Ysaÿe's Sonata No. 2, I. Obsession, Prelude. This movement includes quotes from Bach's E Major Partita infused with the recognizable melody of the "Dies Irae".
BMC trombone faculty member David Jackson joins Michael Dease, the Director of the Jazz Institute @ Brevard, who wrote this special arrangement of "Lift Every Voice and Sing." Originally for a vocal chorus, this arrangement features eight trombone parts supported by string bass, organ, and drums.
BMC alums and 2020 students RJ McDowell and Wesley Hamilton share this special at-home performance. Written by Italian composer Alessandro Rolla, this viola duet lets both parts shine. This is the first movement, Allegro Maestoso, from the Duo in G Major. RJ holds degrees from Furman University and Belmont University, and Wesley recently graduated with her undergraduate degree from the University of Georgia.
Free Drive-Thru COVID-19 Testing for the Uninsured
Free Drive-Thru COVID-19 Testing For the Uninsured
The Brevard Music Center in association with the Pisgah Health Foundation announces a free drive-thru COVID-19 testing site 
exclusively for those on Medicare and those who are uninsured.
When: Wednesdays and Thursdays from 8:00 – 11:00 a.m. Testing begins on Wednesday, July 15.
Where: Brevard Music Center Main Parking lot (entrance on Music Camp Road off Probart Street)
Who: Testing available exclusively to those who are uninsured and those on Medicare. (Please note: This testing is not available to persons holding private health insurance or on Medicaid. Please consult your doctor for testing.)
Questions: For more information, visit our website or email [email protected] and we will get back to you as soon as possible.
Keystone Laboratory of Asheville will administer the COVID-19 tests and antibody tests, with results available within 96 hours.
"The Many Faces of Chimney Rock" Photo Contest
WEDNESDAY, JULY 1 – FRIDAY, JULY 31
Summer is all about outdoor fun, spending quality time together as a family and taking in the wonderful sights of nature. During this time of year, it's easy to find many human faces in the Park, but you can also see other faces as well. Whether it's faces of animals, faces in the rock formations, or even outlines of faces in the ground. Be sure to submit your best photo interpretation into our summer-themed "The Many Faces of Chimney Rock" Photo Contest. We'll use the winning entries on our website and Facebook album, and you can win some fun prizes. Photos must be taken within the Chimney Rock section of the Park.
GREAT PRIZES WILL BE AWARDED TO 3 WINNING ENTRIES
CONTEST RULES:
There is no fee to enter the contest. All photographs must be taken inside Chimney Rock at Chimney Rock State Park only in areas accessible to guests between January 1, 2020 – February 29, 2020.
The contest is open to amateur and professional photographers.
Up to three photos per person can be submitted via any of the following ways to be eligible to win:

Facebook: First, like the Chimney Rock at Chimney Rock State Park page and share our photo contest post on your wall. Then post your photo to our wall with the photographer's name and a brief caption (25-75 words) through your personal Facebook account. Next, send us a private message including your contact information specified in rule #3.
Pinterest: First, re-pin our photo contest pin to one of your boards and follow our 2017 The Different Seasons of Chimney Rock Spring Photo Contest Board so we can easily contact you. Then pin your photo with the hashtags #chimneyrock AND #photocontest with your personal account, and include the photographer's name and a brief caption (25-75 words).
Twitter: First, follow Chimney Rock Park and retweet our tweet about the photo contest. Then tweet your photo to @ChimneyRockPark with the photographer's name and the hashtag #photocontest. Next, send us private messages with your brief photo caption.
E-mail: If you don't have access to any social media sites listed above, you may email your digital photo with your contact information specified in rule #3 to [email protected].
Snail Mail: Send your print photo with the clearly marked photographer's name, city & state, a brief typed photo caption and a phone number to: Photo Contest, Chimney Rock Management LLC, PO Box 39, Chimney Rock, NC 28720.

Every entry should be clearly labeled with the photographer's name, city & state, a brief photo caption your photo of the Seasons of Chimney Rock, an email address and the best phone number to reach you.
Photos should be available at a minimum resolution of 1200 x 1600 pixels (1 MB minimum) to be eligible to win. Photos taken via smart phones, tablets and other mobile devices are welcome if they meet minimum requirements.
For entries showing human faces, you must list their name(s) and have written permission from any photographed person(s) to use their image.
Entries should reflect the photographer's interpretation of love at Chimney Rock. Emphasis will be placed on quality, composition and creativity. All entries may be used in promotions of Chimney Rock and park-related activities.
Digital images can be optimized but not dramatically altered with photo editing software. Black and white photographs are welcome.
Decisions of the judges are final.
Winners will be notified and announced on Chimney Rock's social media channels. For more information, call 1-800-277-9611 or email us at [email protected].
Fairy Trail at Bullington Gardens
The Fairy trail is open Monday thru Saturday, 9am-4pm. We encourage all visitors to be patient as there will be limits to the number of people allowed on the trail at the same time. While the trail is outdoors, there are some small spaces and we want to ensure our guests and fairies are safe. Please practice appropriate social distancing and bring a mask in case. Masks are not required, but are considerate in a close area. Our restrooms are not open to the public at this time. Please make arrangements prior to visiting.
Rules of the trail:
Do not move or rearrange fairy displays. The fairies are very fond of their own decorating.
Do not leave trash on the trail. Fairies do not like litter in their town.
Please ensure children and pets are supervised at all times. Dogs and loud noises can scare the fairies into hiding.
Do not disturb wildlife or vegetation. The fairies depend on the vegetation to build their homes.
The trail is one way only. Please stay on the trail at all times.
The Fairies can't wait to see you all here!
P.S. the Fairies would like us to remind you that we are a non-profit and donations are greatly appreciated. Help us keep the fairies living in the style with which they've become accustomed.
Grandfather Mountain Camera Clinic 2020 Registration Begins
Registration Information
Admission to the Camera Clinic is free for working photojournalists and active members of the N.C. Press Photographers Association. Admission to the Camera Clinic for photography enthusiasts who are not currently working photojournalists is $55 per person. Anyone wanting to secure a spot for the Camera Clinic (non-media or media) must purchase a $55 pass online beginning Wednesday, July 17. The $55 will be refunded to those who show active press credentials or a current NCPPA membership card at check-in.
A special two-day admission ticket is available for guests who do not plan to attend the clinic. Guests may also purchase extra tickets for the Saturday night buffet dinner. If you have a meal preference, e.g. vegetarian or vegan, or particular food allergies, please let us know when registering or by emailing [email protected]
On the day of the event, we ask registered participants to check in at MacRae Meadows gate 3 (about 10 yards on the Linville side of the driveway to the Grandfather Mountain Office and 30 yards on the Linville side of the attraction Entrance Gate) to pick up a gate admission pass. This will allow you to identify yourself when coming and going from the park. Visitors who do not have valid Camera Clinic admission will be expected to pay regular park admission and will not be admitted to the auditorium.
Greenville Center for Creative Arts Summer Art Camps
GCCA will begin running summer art camps beginning the week of July 6 with appropriate guidelines in place to limit and mitigate the effects of COVID-19.
Greenville has a rich textile history which students will draw upon to create their own fiber art projects in Fiber Arts Camp. Campers will practice a variety of techniques including weaving, sewing, and batiking while exploring various uses of the textile or fiber medium.
TCMU-Spartanburg Summer Camps Ages 3-6-Animal Explorations
TCMU-Spartanburg Summer Camps
To register:
Email [email protected] with your week of interest and child's age or call 864-553-7953
Online registration will be available soon
COVID-19 Safety Adaptations:

Upon arrival, each child's temperature will be taken via a digital infrared non-contact thermometer—temperature must be below 100.4 to participate.
​Camp staff members will wear masks, but campers are not required to do so.
Camp check-in will be facilitated in front of the building to ensure child safety and appropriate supervision.
No outside guests will be allowed into camp classrooms.
No backpacks, lunch bags or reusable water bottles will be allowed- campers will be asked to bring snacks in disposable bags and water in disposable bottles, all with the campers' names on them.
Campers must practice social distancing at all times and remain with their own class.
Materials and supplies will be provided each day; supplies will not be shared.
All materials and classrooms will be sanitized overnight, including surfaces and door handles.

July 13-17- Animal Explorations: Calling all animal lovers for a week of wild fun. We'll be exploring and learning about animals in a variety of habitats around the world, including some right in our very own backyards! All activities have a focus on S.T.E.A.M., literacy and hands-on play.

July 20-24- Natural Wonders: Join us for an imaginary trip around the world as we explore the wonders that Mother Nature has to offer- from the Grand Canyon, to the Amazon, to the Himalayas, we'll be learning lots of new things while we recreate what we learn in the museum exhibits. All activities have a focus on S.T.E.A.M., literacy and hands-on play.

July 27-31- Landmarks and Engineering: Join us for another trip around the world, but this time we'll be exploring the wonders that were made by humans. From the pyramids, to bridges, to the Eiffel Tower, we'll be learning about principles of engineering and joining in lots of challenges. All activities have a focus on S.T.E.A.M., literacy and hands-on play.

August 3-7- Art Explorations: Calling those who love art, and those who may not yet, but will by the end of this week! We'll be exploring a different art medium each day, including tie-dye, sculpture and much more. All activities have a focus on S.T.E.A.M., literacy and hands-on play.
The Greenville Children's Museum Summer Camps: SPACE
Registration Instructions
Call 864-233-7755 or register online:
If registering for full day camps, please select the AM camp and PM camp for your child's age group. Your child will automatically be enrolled in Lunch Bunch at no additional cost to you.
Please complete all information on the first registration page for the camper, then enter billing information on pages 2 and 3.
Once you reach the shopping cart page, you can return to this page and continue to add new camps to your cart. Your shopping cart will save for up to 15 minutes.
If you have any questions, please call 864-233-7755 or you can email [email protected]
Times and Prices
Summer camps run weekly. Full payment is due at time of registration.
AM Camps: 9am-12pm – $150 (members) | $170 (non-members)
PM Camps: 1pm-4pm – $150 (members) | $170 (non-members)
Lunch Bunch add-on for half day camps: 12pm-1pm – $30
Full day Camps: 9am-4pm – $300 (members) | $340 (non-members)
Ages
Pre-K: Campers age 3-5 who have not completed K5 kindergarten. Pre-K campers must choose between AM or PM half day camps, full day is not available. Campers must be potty trained.
K5-2nd: Campers who have completed grades K5-2; full or half day available
3rd-5th: Campers who have completed grades 3-5; full or half day available
COVID-19 Safety Adaptations
Camps will be run at limited capacities based on social distancing guidelines and CDC recommendations
Upon arrival, each child's temperature will be taken via a digital infrared non-contact thermometer—temperature must be below 100.4 to participate
Camp staff members will wear masks, but campers are not required to do so
Campers must practice social distancing at all times and to remain with their own class
Materials and supplies will be provided each day; supplies will not be shared
Materials and classrooms will be thoroughly sanitized during and after camp each day
No backpacks, lunch bags or reusable water bottles will be allowed—campers will be asked to bring snacks in disposable bags and water in disposable bottles, all with the campers' name on them.
No outside guests will be allowed into camp classrooms